Prana Organic Kilimanjaro Deluxe Chocolate Mix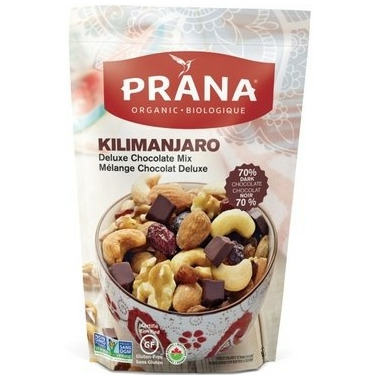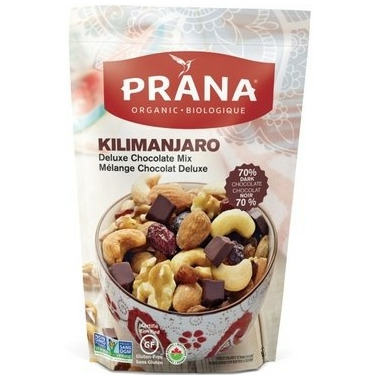 Prana Organic Kilimanjaro Deluxe Chocolate Mix
Grab a handful for a wholesome snack during your outdoor activities or add it to your lunch box for a tasty boost of energy. Kilimanjaro's synergy of nutrients allows you to indulge responsibly, without an ounce of guilt!
Learn more. A great source of antioxidants such as vitamin E, selenium and magnesium, this delicious and revitalizing mix is a top favorite among PRANA snacks.
The perfect snack for chocolate lovers on the go. Pack this energy-boosting snack for some fuel on your hikes, walks or afternoon bike rides!You can also use this mix to take your baked goods to a whole new level!

Ingredients: 70% Cocoa Dark Chocolate* (Chocolate liquor*, Cane sugar*, Cocoa butter*, Non-GMO Soy lecithin*, Vanilla extract*), Almonds*, Raisins*, Cashews*, Cranberries*(cranberries*, Cane juice*, Sunflower oil*), Walnuts*, Algarve sea salt. *Organic