Pranin Organic PureFood C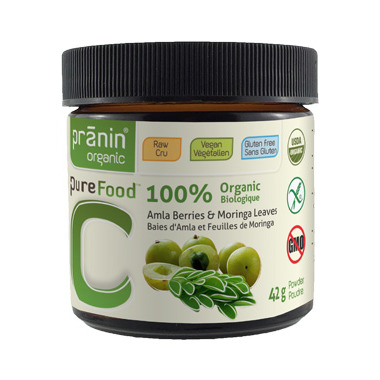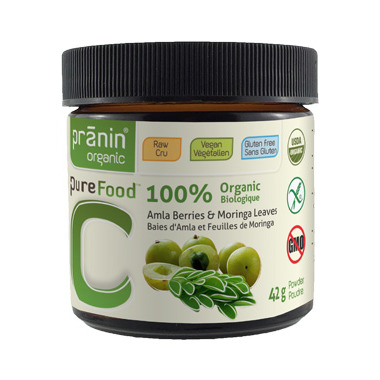 Pranin Organic PureFood C
Pranin Organic PureFood C is made from 100% raw, certified organic amla berries and Moringa leaves. PureFood C is an excellent plant-source of Vitamin C, providing 400 mg of Vitamin C per serving. It is free from binders, fillers, capsules, and synthetic ingredients.
Features
:
100% Organic Food
Vegan
Dairy-Free
Soy-Free
Yeast-Free
Gluten-Free
No Synthetic Nutrients
No Added Colours, Flavours, Sweeteners, or Preservatives
Recommended Use:
Add one scoop per day to water, juice, or smoothie in the morning (scoop included).
Each serving of PureFood A to Z contains:
Vitamin C - 409 mg - 680%
Calcium - 10.7 mg - 2%
Iron - 0.62 mg - 4%
Ingredients
: Certified Organic amla berry and Moringa leaf powders.
Organic, Vegan, Gluten Free, Non-GMO, Dairy Free, Peanut Free, Tree Nut Free