Prevail Bladder Control Pads
Maximum/ Extra Coverage
Case - 4 x 39 (156 Pads)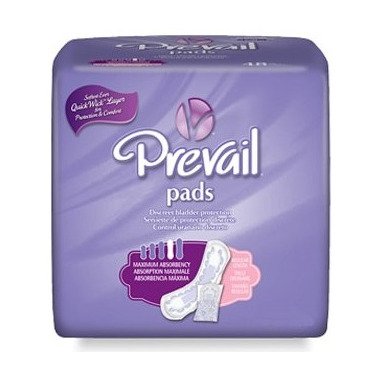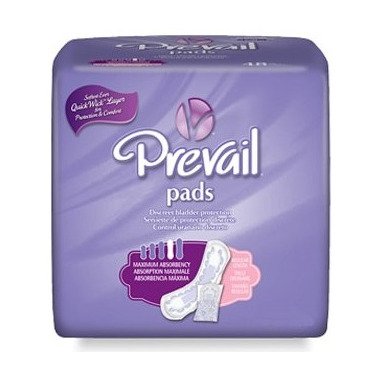 Prevail Bladder Control Pads
Maximum/ Extra Coverage
Case - 4 x 39 (156 Pads)
Prevail's Bladder Control Pads are individually wrapped and designed for stress and urge incontinence. Cloth-like outer fabric and a curved contoured shape create a comfortable fit. Plus Odor Guard protection helps prevent odors before they start!

These pads have maximum absorbency and are 13" in length to provide extra coverage.This case includes 4 bags of 39 pads (156 pads total).

Susan:
more than a year ago
It is good to have this product around when needed. I agree with others ... the price is right and having a whole case is great. Wearing a pad is comfortable and the slight odour guard protection is helpful when one cannot change the pad immediately. Even my friends' dog doesn't smell if I have dribbled when I am wearing a Prevail pad. The fact that the Individual wrapping of each pad is not plastic is an added plus to me.
1