ProFoot Plantar Fasciitis Women's Heel Support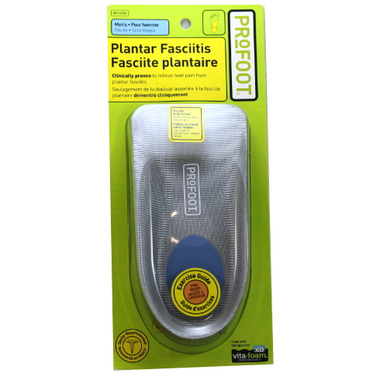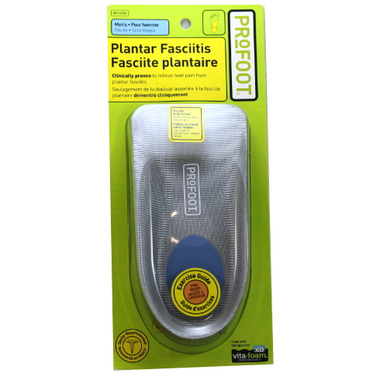 ProFoot Plantar Fasciitis Women's Heel Support
ProFoot Plantar Fasciitis Women's Heel Support are clinically proven to relieve heel pain from plantar fasciitis.
Plantar Fascia is the thick connective tissue that connects the balls of feet and supports the arches in your feet. Repeated stress causes inflammation and the painful condition known as Plantar Fasciitis. The most common complaint from Plantar Fasciitis is a burning or arching pain in the heel of the foot.
Features:
One size fits all
Made for women's feet
Revolutionary design: Molded support plus added shock absorption provides maximum comfort
Deep heel cup: Provides support and stability
Firm arch: Supports the plantar fascia and transfers pressure off painful heel
Gel heel insert: Absorbs shock

Joan:
more than a year ago
I originally started using this product when I developed Plantar Fasciitis (heel pain). I had tried using $400+ podiatrist prescribed orthotic supports but was unable to adjust to them. I turned to these in desperation over a year ago and these, combined with massage therapy and foot exercises, now mean that I can walk pain free. Even though my heel pain is gone, I continue to use them (but discontinued massage and intensive foot exercise programs). EVERYONE should use these inserts, whether they have feet problems or not (there's a men's version as well!). They are super comfy and likely lower the risk of you developing foot/heel pain!!! Thanks to WELL.ca for carrying them.
Page
1