PUR Sugar-Free Gum Cinnamon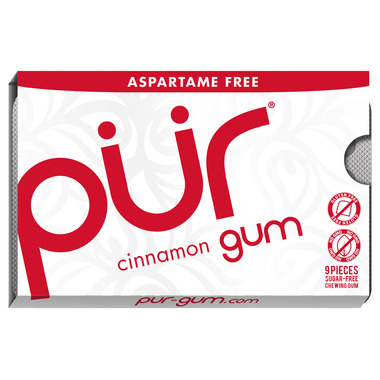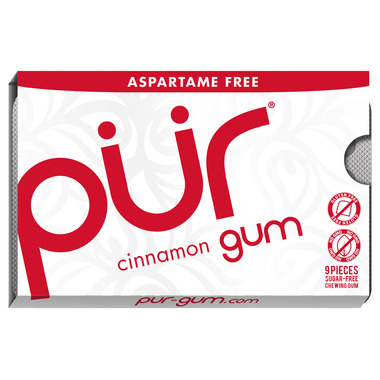 PUR Sugar-Free Gum Cinnamon
Naturally Hot!
PÜR Cinnamon gum captures the perfect balance of hot and sweet sensations! Sweetened with Xylitol, enjoy a great tasting gum that KICKS ASPARTAME!
Features:
No GMO
Gluten Free
Vegan friendly
Nut free
NO ASPARTAME!
Ingredients:
Xylitol, gum base, natural flavors, gum arabic, carnauba wax, glycerol, tocopherols.

Lise-Anne:
more than a year ago
This is the first obviously labeled vegan cinnamon gum I've come across. I've had all the other PUR Gum flavours and loved them, so I gambled and bought a whole case. No regrets. The flavour is just the right strength and long lasting. Usually I like to buy the bags (less waste), but having the blister packs is really convenient every now and again.
Page
1