Pure Encapsulations Probiotic G.I.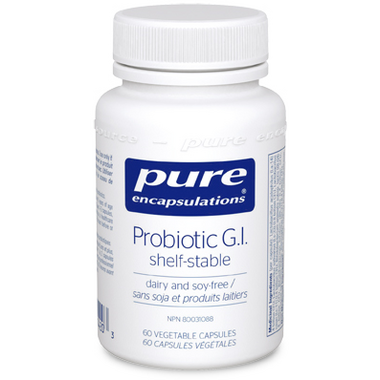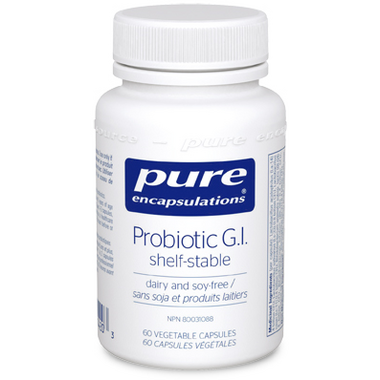 Pure Encapsulations Probiotic G.I.
Probiotic G.I. provides 10 billion CFU per capsule of the beneficial bacteria Lactobacillus acidophilus, Lactobacillus salivarius, Lactobacillus casei, Bifidobacterium bifidum, Bifidobacterium lactis and Streptococcus thermophilus. Research indicates that these strains provide particular support for healthy immune balance within the G.I. tract.
Features:
Probiotic G.I. is a shelf-stable probiotic blend designed to support gut associated lymphoid tissue composition and function, gastrointestinal cell health and immune response in the G.I. tract.
Supplement use promotes colonization of the G.I. tract by competing for nutrients and attachment sites, and producing compounds which limit the ability of certain microbes to adhere.
It provides particular support for a healthy immune response within the G.I. tract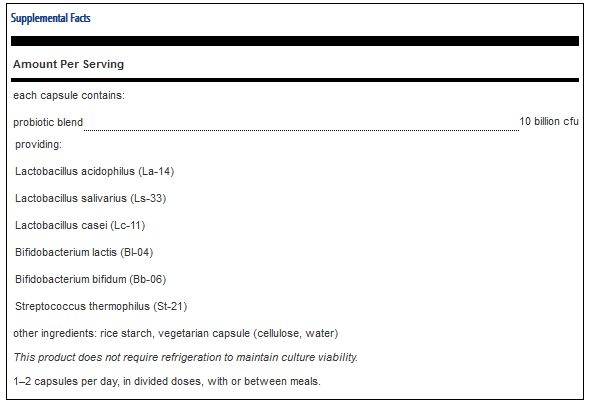 Please be advised that Well.ca follows manufacturer guidelines for storing & shipping probiotics. This product will be shipped with an ice-pack to maintain product efficacy.