PureBites Freeze Dried Beef Liver Cat Treats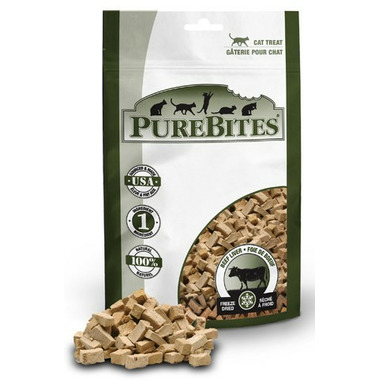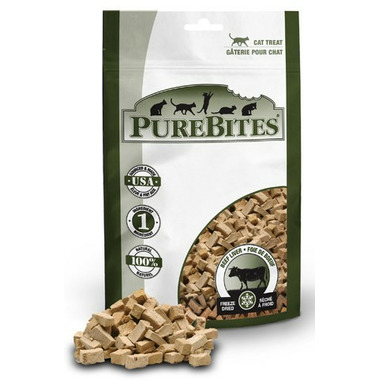 PureBites Freeze Dried Beef Liver Cat Treats
PureBites cat treats are made with only 1 ingredient; 100% Pure USDA Inspected Beef Liver in the USA.
Cats love the taste of PureBites because thier treats are freeze dried RAW to lock in the aroma, texture and freshness they crave. Cat parents love PureBites because their treats are 100% pure and rich in nutrients for a happy and healthy life.
Features:
100% natural, pure and easy to digest without any added preservatives
On average 3 calories per treat and high in protein
Ideal for cats with health issues or pets that are overweight, diabetic, have allergies, gastrointestinal disorders, or are on a restricted diet
Only water is removed, preserving all the characteristics and natural nutrition of fresh Raw Beef Liver
Ingredients:
100% Pure USDA Inspected Beef Liver, made in the USA.