PureBites Freeze Dried Shrimp Cat Treats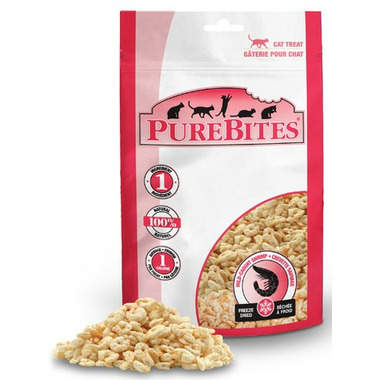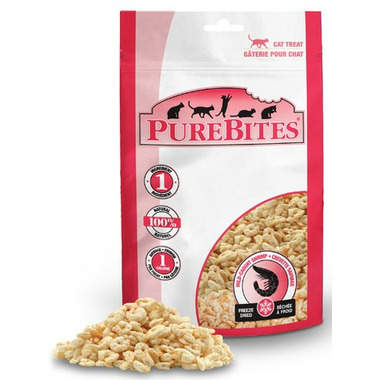 PureBites Freeze Dried Shrimp Cat Treats
PureBites cat treats are made with only 1 ingredient; 100% Pure Shrimp. Cats love the taste of PureBites because their treats are freeze dried RAW to lock in the aroma, texture and freshness they crave. Cat parents love PureBites because their treats are 100% pure and rich in nutrients for a happy and healthy life.
Features:
100% natural, pure and easy to digest without any added preservatives
On average 1 calorie per treat and high in protein
Ideal for cats with health issues or pets that are overweight, diabetic, have allergies, gastrointestinal disorders, or are on a restricted diet
Only water is removed, preserving all the characteristics and natural nutrition of Fresh Raw Shrimp
Ingredients:
100% Pure Shrimp
Sam:
more than a year ago
I've never known a cat to turn her nose up at these treats - they're crazy about them. And since they're made from nothing but dried shrimp, you don't have to worry about additives, fillers, etc. This isn't a bad price, although it's the mainly the convenience that keeps me buying them from Well.ca.
Page
1