PurEcosheet Reusable Dryer Sheets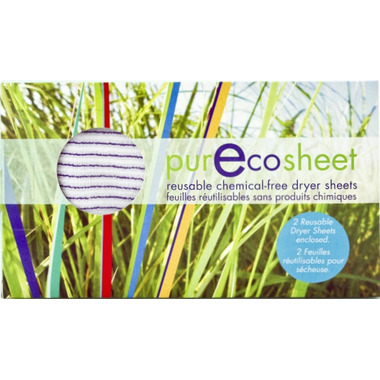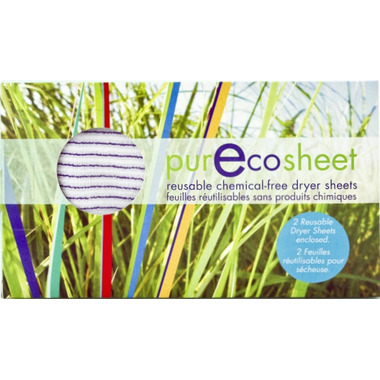 PurEcosheet Reusable Dryer Sheets
This innovative, re-usable product has all the advantages of a traditional dryer sheet, without all the chemicals. PurEcosheet Reusable Dryer sheets eliminate static, soften fabric and reduces wrinkles and lint in your dryer load without leaving a chemical residue on your family's clothing.
Because PurEcosheet offers all these benefits without the use of chemicals, it will also never reduce your clothing's flame resistance. If you read the side of a traditional dryer sheet box, it will instruct you not to use their product on children's clothing. Thanks to this chemical free and health conscious product, you can now use a dryer sheet with all of your family's clothes.
Because this product is 100% hypoallergenic, PurEcosheet is safe for everyone and every type of skin. It is perfume, dye and chemical free, so it's gentle enough for eczema and allergy sufferers, and no one takes better care of baby's sensitive skin.
Your clothing will be soft and static free without any added perfumes, dyes, soaps or chemicals, and will stay soft, natural and safe for your whole family.
Features:
Safe for infants
Safe for sensitive skin, allergy sufferers and eczema sufferers
Eliminates Static
Softens Fabric
Will not affect clothing's flame resistance
Safe for technical fabrics - wicking fibres, cloth diapers
Chemical Free
100% Hypoallergenic