Purelygreat
Purelygreat Cream Deodorant for Women Citrus

Purelygreat
Purelygreat Cream Deodorant for Women Citrus
50 g
Purelygreat Cream Deodorant for Women Citrus
is rated out of
5
by
2
.
---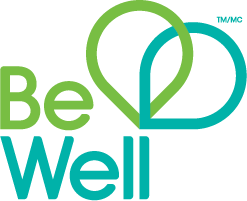 Spend $25 on Personal Care & Get 5,000 points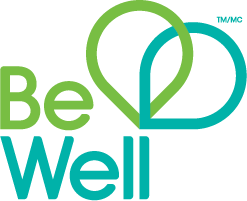 Spend $25 on Personal Care & Get 5,000 points
Description
Finally an aluminum free deodorant that really works, it lasts all day and keeps you smelling fresh!

Purelygreat Cream Deodorant for Women is made up of simple ingredients: baking soda, corn starch, vegetable glycerin and essential oils
Features:
Keep you dry all day without reapplying

Contains no aluminum or chemicals

It is made up of baking soda, corn starch, vegetable glycerin and essential oils

Will last about 3 months

EWG

Verified
Highlights

Rated

5

out of

5
by
JDubbs
from
Best Natural Deodorant....Ever
I have tried almost every natural deodorant on the market and this is the first one that works for me. It lasts all day, no reapplying required and it keeps me fresh (even after a workout). The only draw back is the application as this product is a cream and must be stirred often to keep the ingredients mixed. It is a little messy going on but does dry nicely which I like. I am very happy with this product and will be ordering again soon.
Date published: 2021-02-10
Rated

4

out of

5
by
K
from
High maintenance but works the best for me
I've tried a lot of natural deodorants and this one works the best, hands down (at least with my body chemistry). I put it on in the morning and still smell fresh by the end of the day regardless of what I did that day (I've tried applying both after a shower or no shower with same results). Usually, I have to launder my shirts after one wear, but now neither me nor my shirts smell. I found that giving it a REALLY good stir right before using solved a lot of problems for me that other people were having. The one time my skin got irritated was when I had stirred it once in the morning, then applied it again after an evening shower and decided not to stir it that time. Stirring it also kept me using an equal ratio of oil/paste so mine never dried out - I literally used both my jars to the last drop. The little stir stick that comes with it is useless though. I threw that away and used a stainless steel stir stick (like for cocktails) that I had kicking around. This made it much easier to make sure it was 100% homogenous before applying. I used my cocktail stick to apply it as well. I also found that it was easier to smooth on when my hands were dampened a bit with water. It's high maintenance though - the vigorous stirring with a special stick, the damp hands, etc., it's a different world from my antiperspirant-glide-on-stick days. But for me, it's worth it for a natural product and peace of mine re: stinking, and I'm happy to use another brand when I just can't be bothered and don't need to be guaranteed stinkless. I tried the citrus and patchouli scents and liked them both (both are gender-neutral scents in my opinion).
Date published: 2022-01-29