Quick B12 Liquid Vitamin B12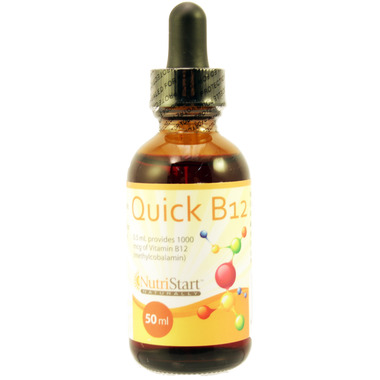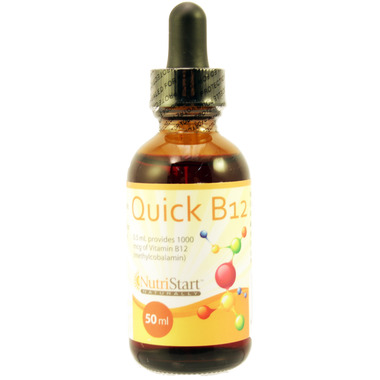 Quick B12 Liquid Vitamin B12
Vitamin B-12 is a red crystalline substance isolated in 1948, when it was determined to prevent pernicious anemia, a red blood cell deficiency. Later it was discovered to be important in energy, immune and nerve functions. Whereas the other B vitamins are water-soluble, B-12 is stored in the body, especially in the kidneys and liver, and it can take years of inadequate intake or declining digestive ability before a severe deficiency shows up. Unfortunately, when a severe deficiency does show up it manifests as damage to the brain and nervous system, which may occur without even revealing itself as anemia.

Vitamin B-12, along with folic acid, is required to synthesize DNA, build red blood cells and maintain the myelin sheath that hold nerve cells together and conducts signals along the nerves. This makes it critical to prevent neurological diseases, including Multiple Sclerosis, Parkinson's disease and ALS.
Ingredients: VITAMIN B12, GLYCERINE, POTASSIUM SORBATE, CITRIC ACID, PURIFIED WATER.

Suggested Usage: Take 15 drops (0.5ml) daily or as directed by health professional. 0.5ml provides 1000mcg of vitamin B12.

Recommendations: Most supplements provide 1,000mcg (1 mg) of B12 per serving. The suggested dosage to rectify a B12 deficiency is 2,000mcg daily for one month, followed by 1,000mcg daily for one following month. A blood test can be done to ensure the efficacy of the treatment.

Store in a cool dry place. Keep out of reach of children.