Rainbo
Rainbo Reishi Adaptogen Super-Mushroom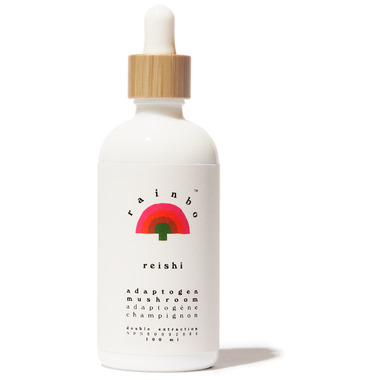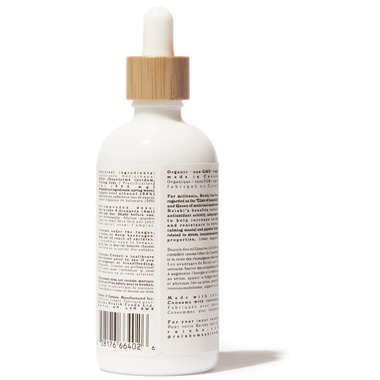 Rainbo
Rainbo Reishi Adaptogen Super-Mushroom
Description
Rainbo's Organic Reishi tincture is a potent and bioavailable dual extract that is made to be taken everyday.
For millennia, Reishi has been regarded as the ""Elixir of Immortality" and Queen of medicinal mushrooms. Reishi has been shown to be adaptogenic - helping increase energy and resistance to stress - and may support sleep, the immune system and liver function.
Features:
Be a source of antioxidants, adaptogenic helping to increase energy and resistance to stress, calming on mental and physical fatigue related to stress.
Have immunomodulating properties
Provide liver support
Cultivated sustainably in Canada
Harvested at fruiting body
Organic
Non-GMO
Dosage:
4 full droppers (4ml) 2 time(s) per day. To avoid digestive upset, take with food/meal.
Ingredients:
Medicinal: Reishi (Ganoderma lucidum, Fruiting body) Non-Medicinal: 70% spring water, 30% organic ethanol
Caution:
These statements have not been evaluated by the Food and Drug Administration. This product is not intended to diagnose, treat, cure, or prevent any disease. Consult your healthcare practitioner before use if pregnant or on medication. Store in a cool, dry place. Packaged in a facility that handles, stores, and processes tree nuts.
Highlights

Features
Be a source of antioxidants, adaptogenic helping to increase energy and resistance to stress, calming on mental and physical fatigue related to stress.
Have immunomodulating properties
Provide liver support
Cultivated sustainably in Canada
Harvested at fruiting body
Organic
Non-GMO
Ingredients
Medicinal: Reishi (Ganoderma lucidum, Fruiting body) Non-Medicinal: 70% spring water, 30% organic ethanol
Shipping & Returns