One Size Fits All
1 Sling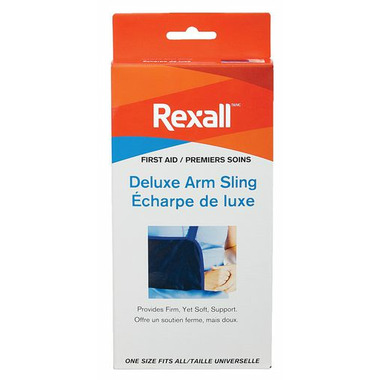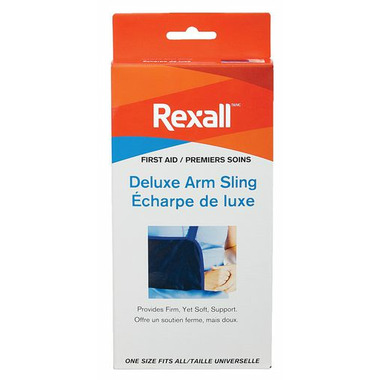 Rexall Deluxe Arm Sling
One Size Fits All
1 Sling
Rexall Deluxe Arm Sling provides firm, yet soft, support. One size fits all. Navy blue with regular blue contour and a black buckle. Made from twill polyester-cotton + velvet.

Warning: In order for the sling to be used properly, it must feel comfortable around your arm and neck. It is important that this sling be worn properly in order to avoid damage to nerves, tendons and muscles.

Care: The sling can be hand or machine washed delicately with lukewarm water and mild detergent. Tumble dry in low heat.