Rexall Large Clear Nasal Strips
Drug and Latex Free
30 Count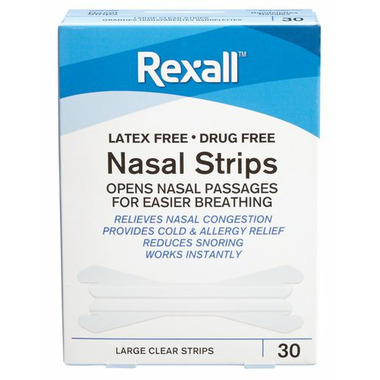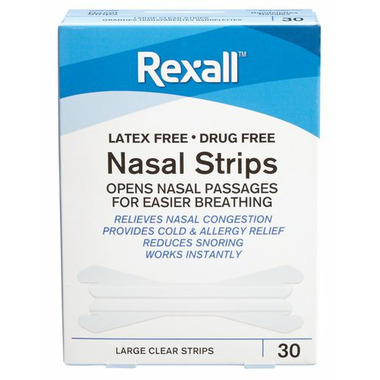 Rexall Large Clear Nasal Strips
Drug and Latex Free
30 Count
The Rexall Nasal Strips work instantly to open nasal passages for easier breathing, which helps relieve nasal congestion, provides cold and allergy relief, and reduces snoring.
Caution
: for external nose application only. Do not use on irritated or sunburned skin, or over sores. Do not leave on skin for more than 12 hours per day. If a rash or skin irritation occurs, discontinue use immediately. Not to be used on children under 5 years of age.
To use
: Each strip is to be used no more than 12 hours per day. 1 strip per usage; 1 usage per strip.