Rexall Menthol Eucalyptus Honey Lemon Cough Lozenge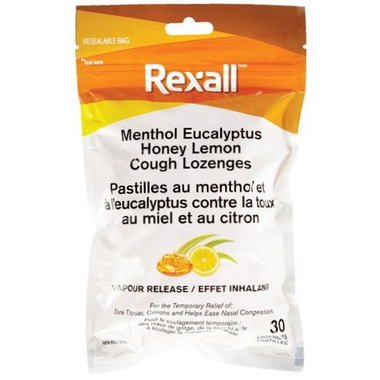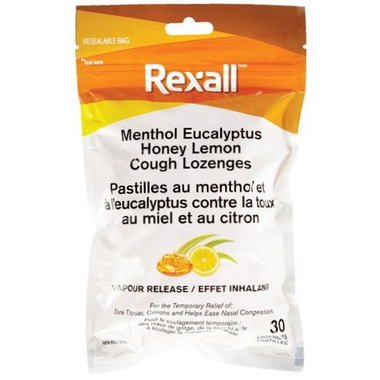 Rexall Menthol Eucalyptus Honey Lemon Cough Lozenge
The Rexall Cough Lozenges feature vapour release technology for the temporary relief of sore throats,coughs and nasal congestion.

Ingredients: Menthol, Eucalyptus Oil, Betacarotene, Honey, Lemon oil flavour, Liquid glucose, Soy lecithin, Sucrose, Water

Dosage: Adults and children over 10 years of age: one lozenge per hour for up to 12 hours. Children 5 – 9 years of age: 1 lozenge every two hours for up to 12 hours.