Robazzo All Natural Wood Wax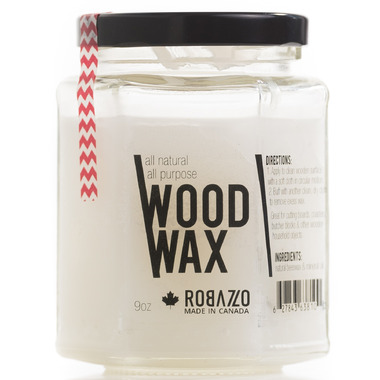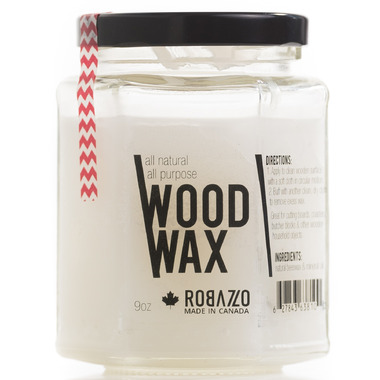 Robazzo All Natural Wood Wax
Perfect for all types of wood in all situations. This wood wax creates a penetrating and protective coating that is water and stain resistant.
Made from purified beeswax, wood wax will bring out the natural colour of your wooden cutting boards, counter, spoons or coasters and will add a light honey scent. Robazzo suggests using wood wax to keep your wood products looking fresh and protected several times per year to prevent bacterial growth.

Care Instructions: Wipe down wooden surface to remove impurities and or dust. Take oiling rag and apply a liberal amount of wax to the wooden surface. Gently rub and reapply until surface has been completely covered. Wait an hour to let the coating harden and buff with a clean cloth to remove excess.


Willow:
about a year ago
Good product. My teak furniture was in need of moisture and this made a huge difference.
I've also used some on oak floor areas that had greyed a bit from traffic and water. Really warmed up the wood colour. It's piliers than I expected. I thought it would be pastier and a higher content of beeswax which meant that those floor area are not super slippery after using it. It pretty much got absorbed.
Am still looking for a polish with more beeswax for wood furniture.
Page
1