Rootalive Organic Ayurvedic Tea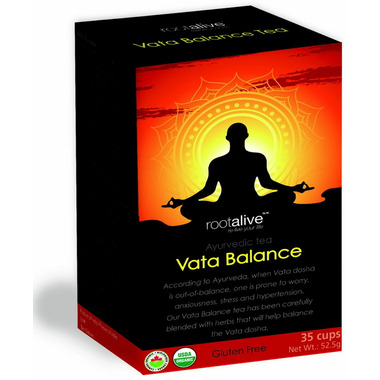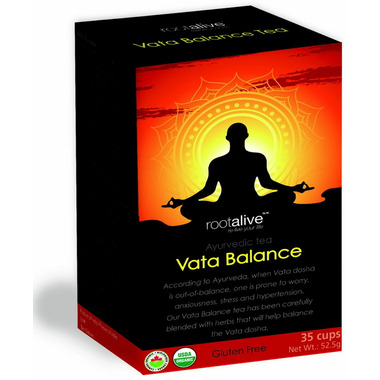 Rootalive Organic Ayurvedic Tea
According to Ayurveda, when Vata dosha is out-of-balance, one is prone to worry, anxiousness, stress and hypertension. Rootalive Vata Balance tea has been carefully blended with herbs that will help balance the Vata dosha.
Features:
Naturally caffeine free
Gluten free
35 cups per pack

Steeping Instructions: 1 tsp. per 8oz. cup. Pour boiling water (90-100 degree C) and steep for 4 to 6 minutes.
Ingredients:
Organic tulsi, organic chamomile, organic licorice, organic fennel, organic cinnamon, organic cardamom, organic ginger.