Rootalive Organic Ayurvedic Tea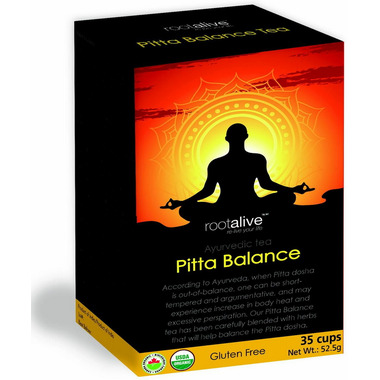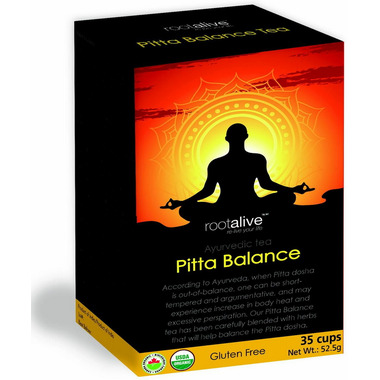 Rootalive Organic Ayurvedic Tea
According to Ayurveda, when Pitta dosha is out-of-balance, one can be short-tempered and argumentative, and may experience increase in body heat and excessive perspiration. Rootalive Pitta Balance tea has been carefully blended with herbs that will help balance the Pitta dosha.

Features:
Naturally caffeine free
Gluten free
35 cups per pack
Ingredients:
Organic hibiscus, organic peppermint, organic lemongrass, organic rose petals.

Steeping Instructions:
1 tsp. per 8oz. cup. Pour boiling water (90-100 degree C) and steep for 4 to 6 minutes.