Rootalive Organic Tulsi Leaf Powder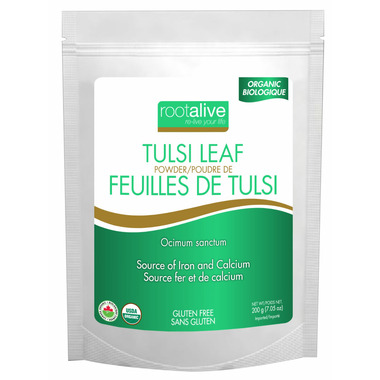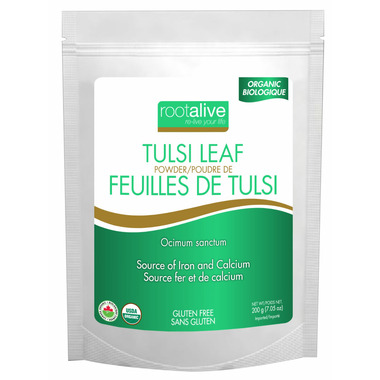 Rootalive Organic Tulsi Leaf Powder
Tulsi, also known as Holy Basil, has been revered for its medicinal value for thousands of years. Ayurvedic texts describe Tulsi as a pillar of holistic herbal medicine. It is one of the most sacred herbs recognized for it's spiritually uplifting and healing properties.

Features:
Source of iron and calcium
Gluten free
Organic
Ingredient: Organic Tulsi Leaf Powder
Suggested use (Adults):
Mix 1 teaspoon with at least 8oz. of water, juice or your favourite beverage.
Cautions and Warnings:
Always consult a health care practitioner prior to use if you have any health condition or are taking any medications.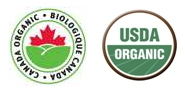 Kathy:
about a year ago
This is really good for me, so regardless of flavor, I would recommend it. However, the taste is great; it has a spicy kick to it. The only drawback is that it doesn't mix with liquid very well at all. If I was a smoothie maker/drinker, I could see that being the best thing to mix it into.
Page
1