Compound Benzoin Tincture
50 ml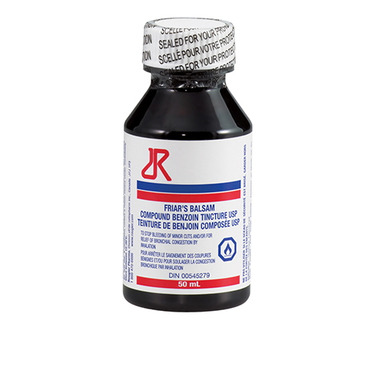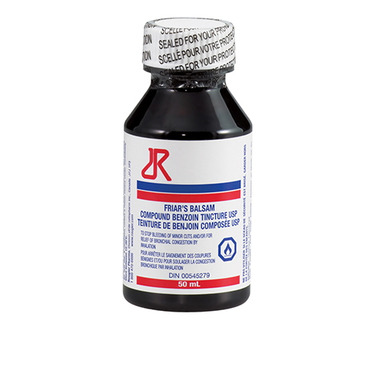 Rougier Friar's Balsam
Compound Benzoin Tincture
50 ml
Friars Balsam: Uses A Styptic and /or Expectorant. To stop bleeding of minor cuts and/or for relief of bronchial congestion by inhalation.
Dosage/Directions for use For External Use: Apply as needed to minor cuts or scratches using a cotton swab.
For Inhalation: Dissolve 1 teaspoonful (5 mL) in 600 mL of hot water and breath vapours. Also can be used in humidifiers according to the manufacturer's instructions.
Active Ingredients: Benzoin 10 g, Aloe 2g, Storax 8g, Balsam 4g in each 100 mL.
Inactive Ingredient: Ethyl Alcohol