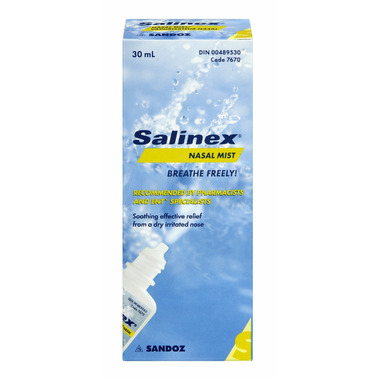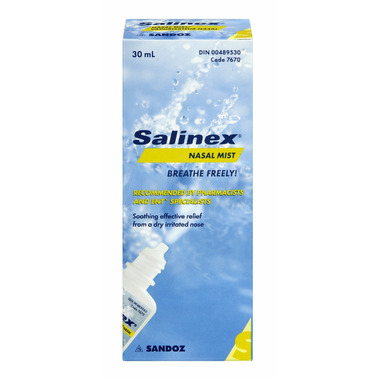 Salinex is used to treat dry nasal passages (nostrils). Salinex is a sodium chloride solution that provides soothing, effective relief from a dry, irritated nose. Salinex is non-habit forming.
Directions:
Spray Salinex into the nose (each nostril) as needed; or use as directed by your doctor.
To use the nasal spray, place the tip of the container just inside the nostril.
Be careful not to touch the container to the inside of the nose.
After spraying Salinex, breathe deeply through the nose several times to be sure the medication reaches deep into the nose.
Gordon R:
more than a year ago
The Salenix Nasal Spray is exactly as the Doctor ordered and is quite effective for me. Ordering this product through Well.ca was convenient and reasonably priced. The package was delivered to my door within a very few days. Who could ask for anything better? Thanks Well.ca.
1