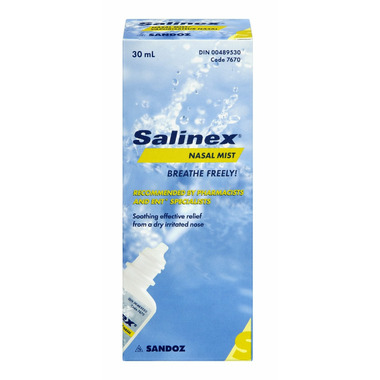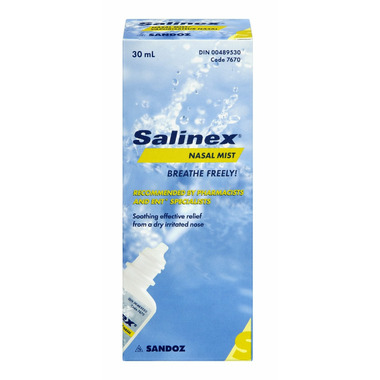 Salinex is used to treat dry nasal passages (nostrils). Salinex is a sodium chloride solution that provides soothing, effective relief from a dry, irritated nose. Salinex is non-habit forming.
Directions:
Spray Salinex into the nose (each nostril) as needed; or use as directed by your doctor.
To use the nasal spray, place the tip of the container just inside the nostril.
Be careful not to touch the container to the inside of the nose.
After spraying Salinex, breathe deeply through the nose several times to be sure the medication reaches deep into the nose.