Sapsucker Maple Tree Filtered Water
Lower Valley Beverage Company
250ml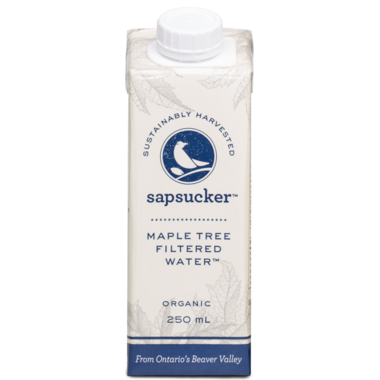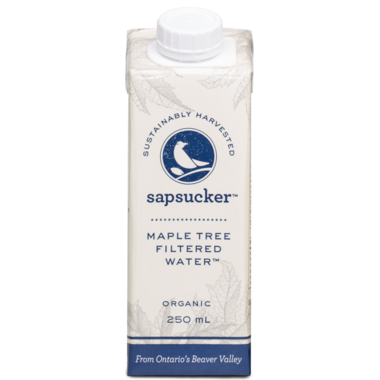 Sapsucker Maple Tree Filtered Water
Lower Valley Beverage Company
250ml
Sapsucker is water harvested from mature maple trees, technically called sap. It has a unique delicate taste that is unlike anything you've had before. You can substitute Sapsucker for ordinary water almost any way you like. On its own as a light refreshment or after exercise, it offers the same hydration benefits, but with its own unique nutrients and characteristic hint of sweetness.
Sapsucker's mild minerality makes it a wonderful complement to a meal, which is how we love it best. We think it provides the most balanced taste when chilled to approximately 5°C, about the same as a perfect glass of Champagne (or a chilly spring morning).
Sapsucker is at home in the kitchen, too, where it can be substituted for ordinary water in almost any recipe. Heat will bring out more of Sapsucker's sweetness, so it adds a particularly special touch to soups, broths, stews and braising. It even makes great coffee and tea!
Benefits:
Full of minerals and antioxidants
Non-GMO certified
Organic certified
Sustainably packaged
100% pure maple water
Only 25 calories per serving
Nothing added
Renewable source
Harvested in Ontario