SBT Seabuckthorn Tea Cream
Clarify & Banish Blemishes
50 mL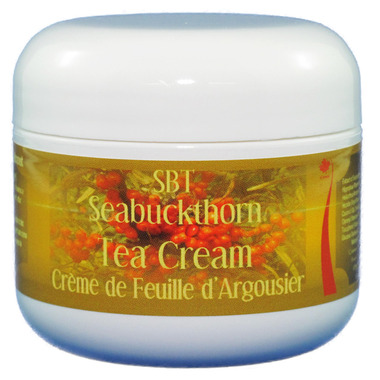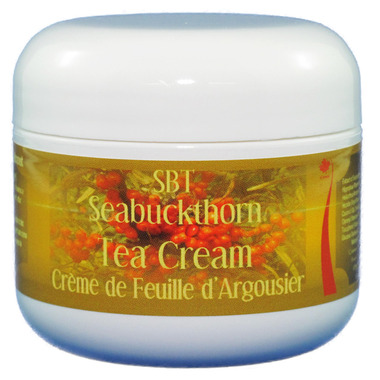 SBT Seabuckthorn Tea Cream
Clarify & Banish Blemishes
50 mL
- We're sorry, this product is no longer available!
- Shop for other products in: Facial Moisturizers

SBT Seabuckthorn Tea Cream is a light, refreshing, facial cream for sensitive, reactive, and acne prone skin. Seabuckthorn leaf extract helps to reduce inflammation and adds protein, amino acids, calcium, magnesium, potassium, and quercetin to this nourishing face cream. It calms, tones, repairs, hydrates, nourishes, and perfects your skin while increasing elasticity and preventing/banishing blemishes.
Features:
Anti-inflammatory seabuckthorn tea prevents & banishes blemishes
Packed with vitamins & minerals for under-nourished skin
Smooths fine lines and wrinkles
Evens skin tone
Calms sensitive, reactive, & acne prone skin
Vegan & Cruelty Free
Free from silicon, parabens, mineral oil, & retinal palmitate
Unscented/fragrance free
Handmade in small batches to ensure quality
Made with organic & non-GMO ingredients
Directions:
Best suited for normal – oily, combination, reactive, and acne prone skin. Light enough to be worn during the day yet rich enough to be used at night.
Ingredients:
Extract of Seabuckthorn Leaves in De-Ionized Water, Organic Hippophae Rhamnoides (SBT Seabuckthorn) Seed Oil, Organic Helianthus Annuus (Sunflower) Seed Oil, Organic Soja Hispida (Soya Bean) Oil, Capric/Caprylic Triglycerides (Palm/Coconut Oil), Emulsifying Wax (Vegetable), Palm Stearate, Glyceryl Stearate (Vegetable), Cetyl Alcohol (fatty acid), Tocopherol (Vitamin E), Xanthan Gum, Allantoin, Phenoxyethanol and Caprylyl Glycol (Optiphen®)
Made in Canada, Gluten Free, Natural, Vegan, Nut Free, Sugar Free