Schick Xtreme 3 Razor Disposable Sensitive
Vitamin E & Aloe
4 razors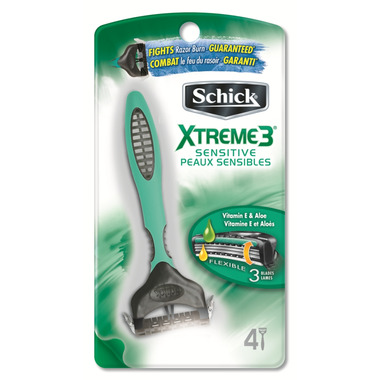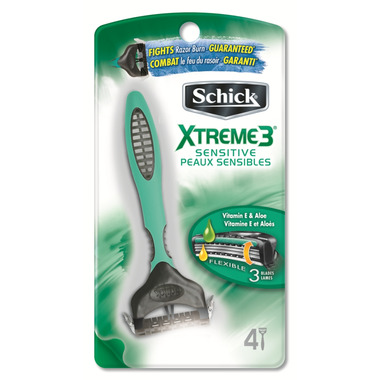 Schick Xtreme 3 Razor Disposable Sensitive
Vitamin E & Aloe
4 razors
Schick Xtreme 3 Sensitive Razor is the best disposable shave ever.
Schick Xtreme 3 combines a triple blade design with advanced LiftBar technology for a close shave while preventing razor burn.
The only disposable with three blades that flex and pivot for closeness and maximum blade contact.
ComfortStrip delivers conditioners that smooth the skin for added comfort. Also available with Aloe for Sensitive Skin and with Vitamin E for Women.