Scramblebug Ride-On Purple Bubblegum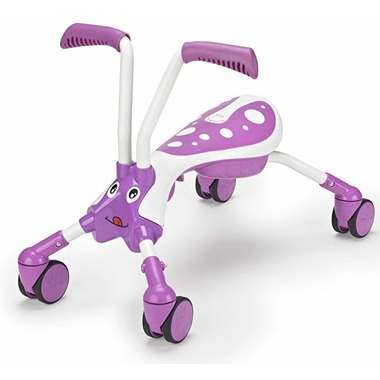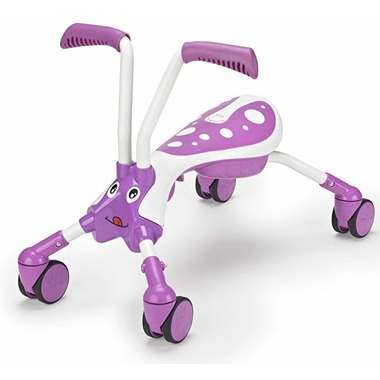 Scramblebug Ride-On Purple Bubblegum
A fun, friendly and silly ride-on. Scramblebug's caster wheels turn 360° allowing children to easily move backwards, forwards and sideways. Featuring a simple patented three-click folding system that allows it to fold flat for easy storage and portability. Can be used indoors or outdoors.

Features:
FOOT-TO-FLOOR RIDE ON: Featuring a cute bug face, four legs, and handlebar antennas, the Scramblebug delivers 360 degrees of fun, friendly, and delightful playtime
MOVE IN ANY DIRECTION: The 4-wheel Ride-On design allows for 360° movement. Little ones hop on board and use their feet to push in any direction frontward, backward, or sideways
EASY TO MANEUVER: The Scramblebug will help kids to work on their balance and learn to stabilize themselves. Use to teach children pushing, steering, coordination, and motor skills
STORE & CARRY ANYWHERE: Featuring a 3-click folding system, the Scramblebug is compact, lightweight, and folds away in 3 easy steps allowing for easy storage and transportation
INDOOR & OUTDOOR: The four non-scratch caster wheels are ideal for indoor use, but strong and durable enough for outdoor use. Suitable for children ages 12 months to 3 years. Supports up to 44 lbs.