Sencha Naturals SEN CHA Tropical Mango Green Tea Leaf Mints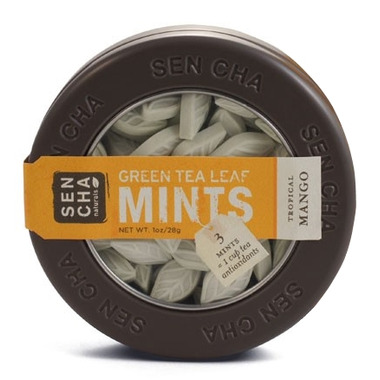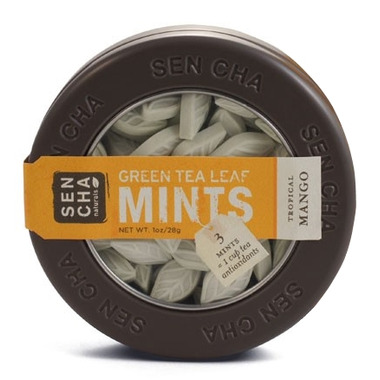 Sencha Naturals SEN CHA Tropical Mango Green Tea Leaf Mints
An ancient symbol of perfection and spiritual abundance, the sweet and juicy mango is esteemed by rajahs, gurus, and yogis alike. And with SEN CHA mango mints, there's no need to travel to the East Indies for your own taste of this golden treat. Take a deep breath, chant a mango mantra, and enjoy a touch of paradise found.

Ingredients: Sorbitol, Xylitol, SEN CHA Blend (Organic Green Tea Powder & Extract), Mango & Citrus Extract, Stevia, Calcium Stearate.

Nutrition Facts: Serving Size: 3 mints, Calories: 5, Calories from Fat: 0, Total Fat: 0, Total Carbohydrates: 1g, Dietary Fiber: 0g, Sugars: 0g.

DENISE:
more than a year ago
These are great tasting and the fact that they supply antioxidents is a bonus--I give them to my husband when I think he needs some :) It's nice that they are made with natural sweetners as opposed to the chemical ones which leave a horrible taste. I've also tried the Original Green Tea flavour and they are good too.
Page
1