Simply Natural Organic Tomato & Mushroom Pasta Sauce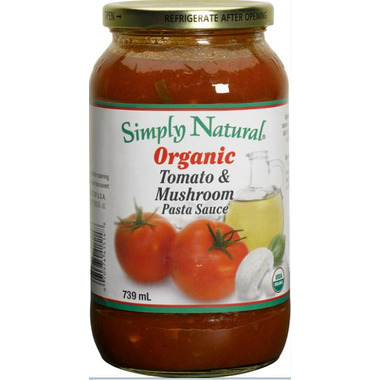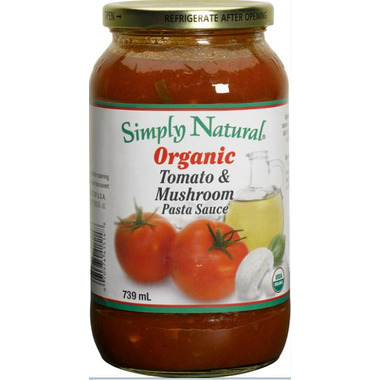 Simply Natural Organic Tomato & Mushroom Pasta Sauce
Simply Natural (by Chelten House) is committed to producing "Only the Finest" using the freshest ingredients, recipe expertise, and manufacturing in small batches for quality control. They take no shortcuts in preparing delicious, organic foods.
Tomato & Mushroom Pasta Sauce
Ingredients: organic tomato puree, organic tomatoes, organic mushrooms, organic soybean oil, salt, organic basil, organic garlic powder, organic chopped garlic, organic chopped onions, organic oregano.