Simply Organic Creamy Dill Dip Mix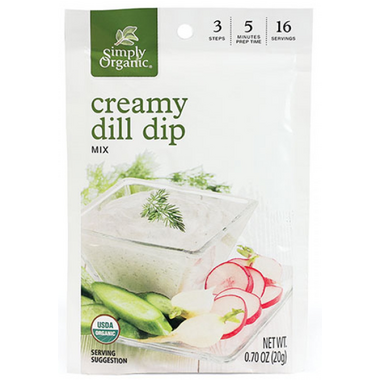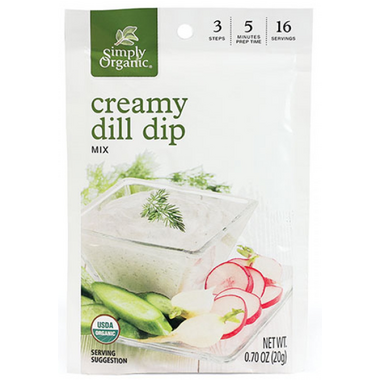 Simply Organic Creamy Dill Dip Mix
Simply Organic Creamy Dill Dip Mix is the real "dill." The combination of celery seed, dill, garlic and onion livens up any occasion. Use with potato chips, fresh vegetables, or any fun dippin' snacks.

Ingredients: Organic Maltodextrin, Sea Salt, Organic Dill Weed, Organic Garlic, Organic Onion, Organic Celery Seed.

Directions: You will need 2 cups sour cream. Mix the goodies in this packet with 2 cups sour cream. Chill in the fridge for 30 minutes, then dig in. For an alternate recipe, substitute plain yogurt in the place of sour cream.