Simply Organic French Onion Dip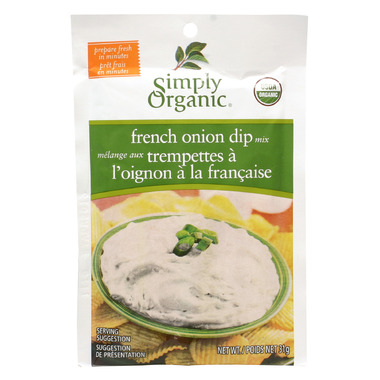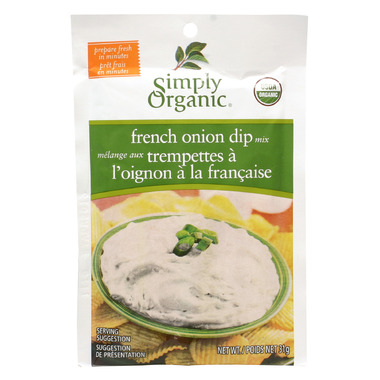 Simply Organic French Onion Dip
Simply Organic French Onion Dip offers the full, fresh flavor of wholesome, certified organic ingredients in this delicious dip.
Features:Ingredients:
Organic onion, organic maltodextrin, sea salt, organic garlic, organic black pepper.
Directions:
You will need 2 cups sour cream. Mix the goodies in this packet with 2 cups sour cream. Chill in the fridge for 30 minutes, then dig in. For an alternate recipe, substitute plain yogurt in the place of sour cream.