Smartbite Fit Figure Thin-Style Rice Cakes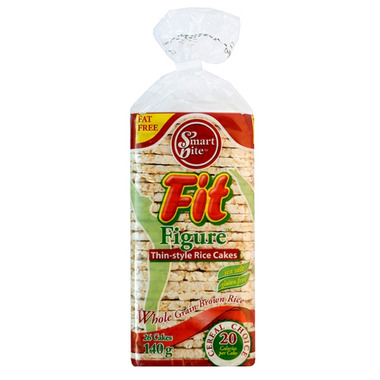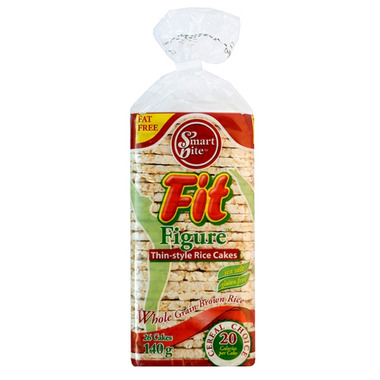 Smartbite Fit Figure Thin-Style Rice Cakes
Try a different kind of rice cake! Smartbite's FIT FIGURE rice cakes are premium quality, organic and natural! They're made from whole grain cereals with a light touch of sea salt from Spain, manufactured by a special process to produce a thin, crisp, delicious, wholesome snack naturally low in calories. They are packaged in environment-friendly packaging by using only a single economic layer of re-sealable wrap to reduce waste.
SmartBite Snacks are a good alternative to your daily bread -- fresh and crispy -- and they never go stale if resealed. Enjoy these cereal cakes on their own or topped with some kind of cheese or your favourite spread as a great, light lunch or anytime snack!
Features:
Gluten-free
Non-GMO
Fat-free
Wheat-free
Whole grains
Low in Calories
Vegan
Ingredients:
Whole grain brown rice, sea salt.