St. Francis Herb Farm Clear Day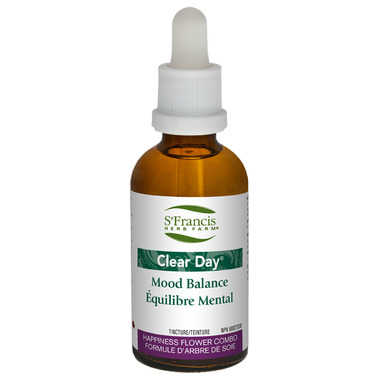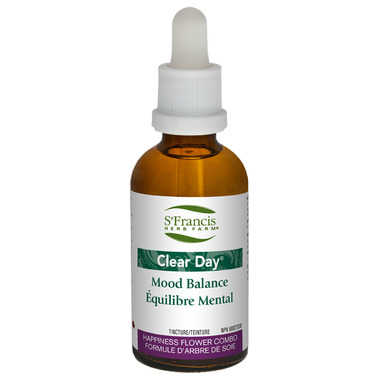 St. Francis Herb Farm Clear Day
Clear Day is effective for overcoming mild to moderate depression, seasonal affective disorder, and the blues that many of us experience at times.

Suggested Usage: Adults: 1-2 ml (30-60 drops) 3x daily in a little water on an empty stomach.

Medicinal Ingredients: Happiness Bark (Albizia julibrissin), Rhodiola (Rhodiola rosea), St. John's Wort (Hypericum perforatum), Milky Oat Seed (Avena sativa), Schisandra (Schisandra chinensis)

Non-Medicinal Ingredients: Grain alcohol, Distilled water, Vegetable glycerine

Cautions: Consult a health care practitioner before use if you have been diagnosed with a medical condition or are taking prescription medication. Discontinue this product at least 2 weeks prior to surgery. Do not take when pregnant or breastfeeding.



Milène:
more than a year ago
Je prends 60 gouttes 3 fois par jour depuis 3 semaines parce que j'ai régulièrement des journées de déprime profonde inexpliquée (sans pour autant avoir un diagnostic particulier), et j'ai l'impression de me sentir mieux. Je me sens plus calme, j'ai plus de journées "normales", je dors mieux. Je m'interroge cependant sur la quantité précise de chaque ingrédient pour savoir si c'est le millepertuis ou l'arbre de soie qui me procurent le plus gros effet, car malheureusement les % de chacun ne sont pas spécifiés sur la bouteille. Mais dans l'ensemble, je suis satisfaite de ce produit et je n'ai aucun effet secondaire pour l'instant.
Page
1