St. Francis Herb Farm Femance Irregular Cycle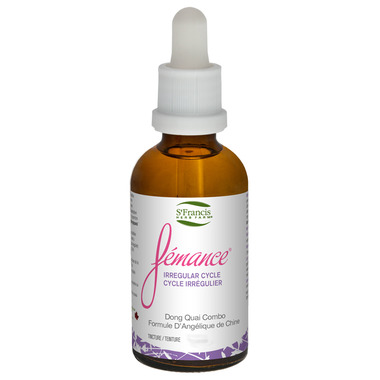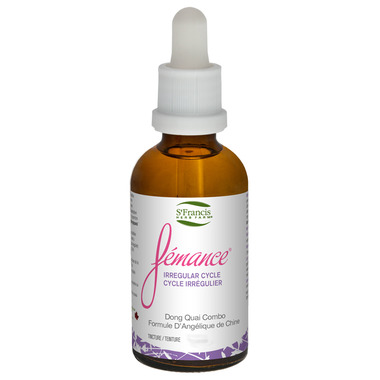 St. Francis Herb Farm Femance Irregular Cycle
- We're sorry, this product is no longer available!
- Shop for other products in: Dong Quai

Femance Irregular Cycle is the ideal answer to painful periods (dysmenorrhea) and premenstrual tension. In addition, it acts as a wonderfully effective general tonic for gynecological issues of the reproductive tract.

Suggested Usage: Adults: 1-2 ml (30-60 drops) 3x daily in a little water on an empty stomach.

Medicinal Ingredients: Dong Quai (Angelica sinensis), prepared Rehmannia root (Rehmannia glutinosa), Black Cohosh (Actaea racemosa), False Unicorn (Chamaelirium lutem), Blue Cohosh (Caulophyllum thalictroides), Wild Yam (Dioscorea villosa), Ginger (Zingiber officinale)

Non-Medicinal Ingredients: Grain alcohol, Distilled water

Cautions and Warnings: Consult a health care practitioner before use if you have been diagnosed with a medical condition or if you are taking prescription medication.

Contraindication: Do not use if pregnant or breastfeeding.