St. Francis Herb Farm Femance Chastetree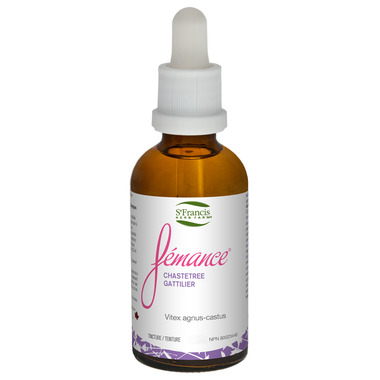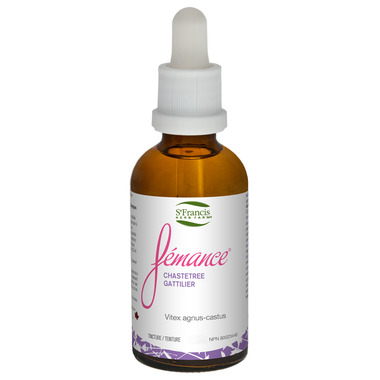 St. Francis Herb Farm Femance Chastetree
Femance Chastetree is used to help relieve premenstrual symptoms, or as a hormone normalizer to help stabilize menstrual cycle irregularities, or to help relieve symptoms associated with menopause, such as hot flashes.

Suggested Usage: Adults: Take 0.8-1.3 ml (25-40 drops) 3x daily in a little water on an empty stomach.

Duration of Use: Use for a minimum of 3 months to see beneficial effects.

Medicinal Ingredients (per 1 ml): Chastetree berries (Vitex agnus-castus) 250 mg QCE (1:4)

Non-Medicinal Ingredients: Grain alcohol, Distilled water

Cautions and Warnings: Consult a health care practitioner before use if you are taking hormone-containing medications such as progesterone preparations, oral contraceptives or hormone replacement therapy, or if symptoms persist or worsen.



Kate:
more than a year ago
Hi all!
I went to see a naturopathic doctor about a year ago and this product was recommended so I tried it out. As someone who has ALWAYS had hormonal problems, with irregular periods, moods, acne, etc, I was keen to try chastetree.
Within two months of consuming two 'squirts' of chastetree a day, my period was coming at regular intervals. I was 24 at the time and had not ever had regular periods before then. A year on, I am still using chastetree from days 10 until menstruation and it works like a CHARM. I have fewer cramps, mood swings, lighter periods AND predictably timed periods. Life is good! Try it!
Page
1