St. Francis Herb Farm Yarrow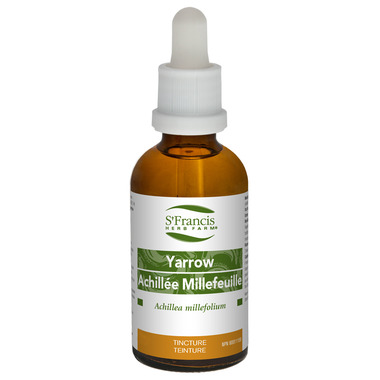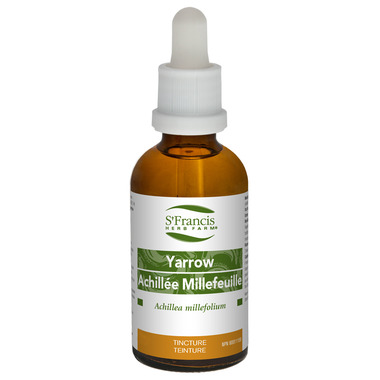 St. Francis Herb Farm Yarrow
- We're sorry, this product is no longer available!
- Shop for other products in: Tincture Formulas

Yarrow is a great female normalizer and is used for menstrual disorders, as well as being a tonic for the cardiovascular system and styptic for hemorrhaging.

Suggested Usage: Adults: Take 1.6 ml (48 drops) 3x daily in a little water on an empty stomach.

Medicinal Ingredients (per 1 ml): Yarrow flowering top (Achillea millefolium) 250 mg QCE (1:4)

Non-Medicinal Ingredients: Grain alcohol, Distilled water

Cautions and Warnings: Consult a health care practitioner if menorrhagia (heavy menstrual bleeding) persists for longer than 3 months or if other symptoms worsen or persist.

Contraindications: Do not use if pregnant or if you have a known allergy to yarrow or other members of the Compositae (daisy) family of plants.