Sunkist Zinc Lozenges with Echinacea & Vitamin C
Mixed Flavours
90 Chewable Tablets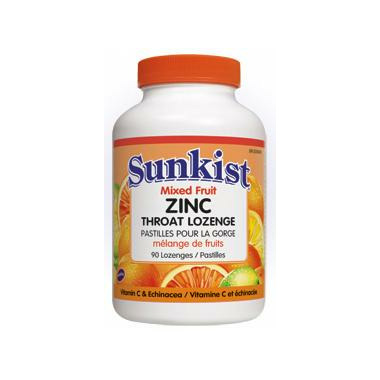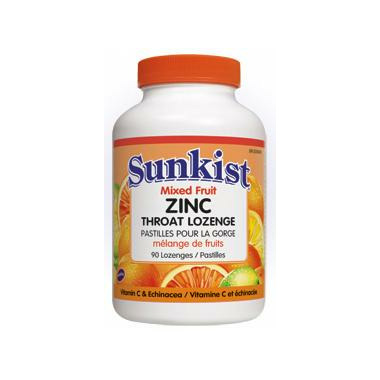 Sunkist Zinc Lozenges with Echinacea & Vitamin C
Mixed Flavours
90 Chewable Tablets
Immune-boosting zinc is combined with vitamin C and Echinacea to help prevent and sooth sore throats and cold symptoms. Zinc, most recognized for its role in a healthy immune system, is also required for collagen formation and tissue repair.
Each Lozenge Contains:
Vitamin C (sodium ascorbate) 50 mg
Zinc (citrate, gluconate) 5 mg
Non-Medicinal Ingredients: Echinacea purpurea, flavours (cherry, honey, lemon, orange), magnesium stearate, mannitol, natural colours (orange, red), sorbitol, sucralose, sucrose.

Recommended Dosage (Adults): 2-8 lozenges daily with meals a few hours before or after taking other medications or as directed by a physician.