Surf Sweets All Natural Gummy Worms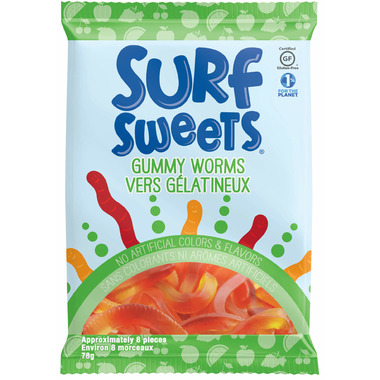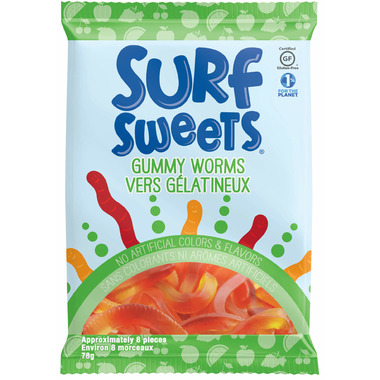 Surf Sweets All Natural Gummy Worms



Gummy worms have always been a best-loved candy and Surf Sweets puts a natural spin on the old favourite! Made with organic fruit juice, organic sweeteners and 100% Vitamin C per serving, you'll feel good about sharing this naturally delicious snack with your family and friends.
Features:
Made with Organic fruit juice and sweeteners
100% Vitamin C per serving
Gluten Free
Free of Peanuts, Tree Nuts, Dairy, Egg, Wheat, Soy, Fish, Shellfish, Sesame and Sulfites
Ingredients: Organic Tapioca Syrup, Organic Golden Sugar, Gelatin, Organic Grape Juice Concentrate, Citric Acid, Lactic Acid (Non Dairy), Ascorbic Acid, Colours Added (Black Carrot Juice Concentrate, Turmeric, Annatto), Natural Flavours, Organic Sunflower Oil, Carnauba Wax.