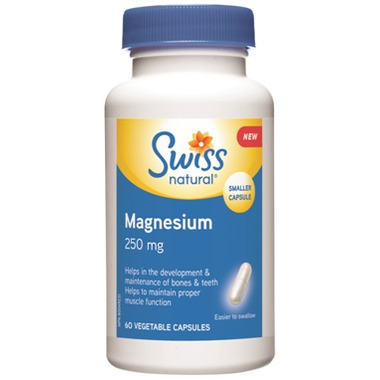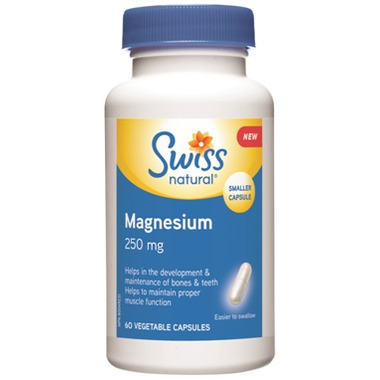 Swiss Natural Magnesium helps in the maintenance of bones and teeth, and to maintain proper muscle function. This new formulation provides magnesium with an easier to swallow capsule, conatain magnesium citrate & oxide.

Recommended Dosage: Take 1 to 2 capsules daily

No preservatives, daily, corn, soy, gluten, wheat, or yeast.