Teeccino Hazelnut & Almond Roasted Herbal Tea
Caffeine Free
10 Tee Bags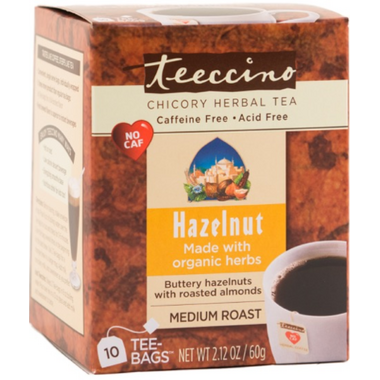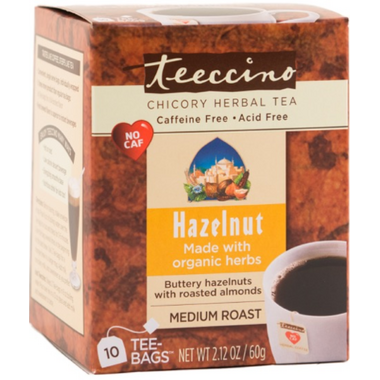 Teeccino Hazelnut & Almond Roasted Herbal Tea
Caffeine Free
10 Tee Bags
Teeccino Hazelnut Herbal Coffee brings buttery hazelnuts enriched by golden-roasted almonds, slightly sweetened by dates & figs. This naturally caffeine free tea provides energy from nutrients, not stimulants.
Benefits:
Antioxidants from carob, dates, figs, barley and almonds
Naturally caffeine free – no processing or chemical residues
Non-acidic – helps restore alkaline balance
Natural energy boost – from nutrients, not stimulants
Contains heart-healthy potassium
1g of soluble fiber per serving
Prebiotic - inulin from chicory root supports beneficial microflora that improve digestion, regularity and intestinal health
Ingredients:
Organic carob, organic barley, organic chicory, dates, almonds, organic dates, natural hazelnut flavor, figs.
Contains: Almonds & hazelnuts.