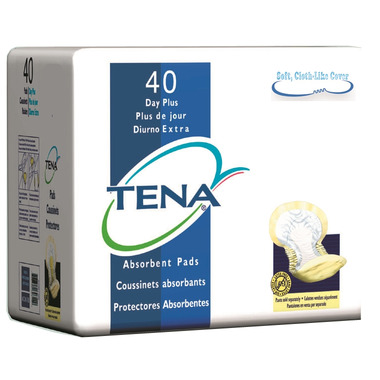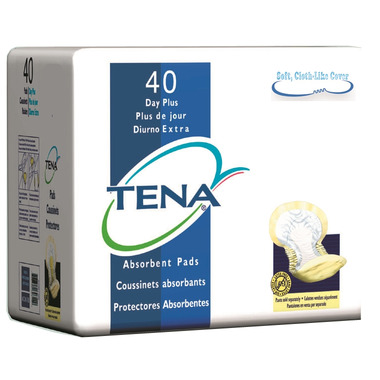 This protection comes in four absorbency levels that are designed to be used with washable TENA Reuseable Pants. They are anatomically-designed for comfort and security, and the Dry-Fast Dual Core ensures long-lasting dryness. A wetness indicator on the outside makes it easy to determine whether changing is required and reduces the need for intrusive checking.
• Added absorbency for bladder and/or bowel control protection
• Dry-Fast Dual Core quickly absorbs fluid for greater security and increased skin dryness
• Soft, cloth-like outer cover is less noisy for improved comfort and greater dignity
• Oval-shaped elastics hug the body for improved leakage protection
• Wetness indicator
Please call TENA directly at 1-800-510-8023 to request a free sample of this product.