The Garlic Box Blue Cheese Garlicky Bread Dipper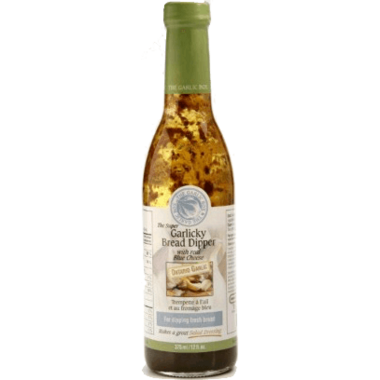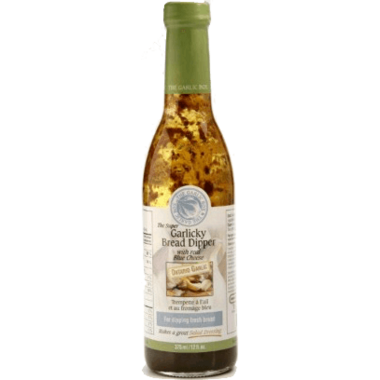 The Garlic Box Blue Cheese Garlicky Bread Dipper
- We're sorry, this product is no longer available!
- Shop for other products in: Salad Dressing & Dip

This bread dipper is perfect not just for bread, but also for marinating potatoes, meats, and vegetables. An excellent choice to toss with pasta or to brush on pizza crust. The Garlic Box is a family-run business that grows non-GMO, pesticide-free, non-irradiated garlic on its farm in Hensall, Ontario and uses this high-quality garlic on its gourmet products.

Features:Ingredients:
Sunflower oil, balsamic vinegar (6% acidic by volume), granulated garlic, garlic chips, tomato flakes, dehydrated blue cheese (milk solids, maltodextrin, sodium citrate), lemon juice (sodium bisulphite). garlic scapes, roasted garlic, basil, parsley, fresh garlic, coarse sea salt, oregano, roasted garlic oil essence, seasonings.