TheraTears Lubricant Eye Drops
24 X 0.6 mL Single Use Containers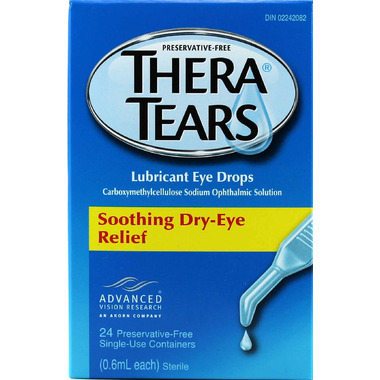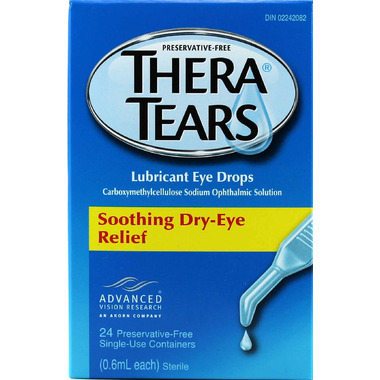 TheraTears Lubricant Eye Drops
24 X 0.6 mL Single Use Containers
TheraTears Lubricant Eye Drops provide preservative-free soothing dry-eye relief.

Indications: For use to relieve dryness of the eye, or as a protectant against further irritation.
Medical Ingredients: Sodium Carboxymethylcellulose (0.25%)
Non-medical Ingredients: hypotonic base containing purified water, sodium chloride, potassium chloride, sodium bicarbonate, calcium chloride, magnesium chloride, sodium phosphate and borate buggers.

Made in Canada.