Thorne Research Fish Oil Concentrate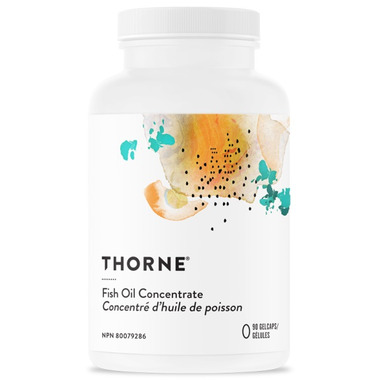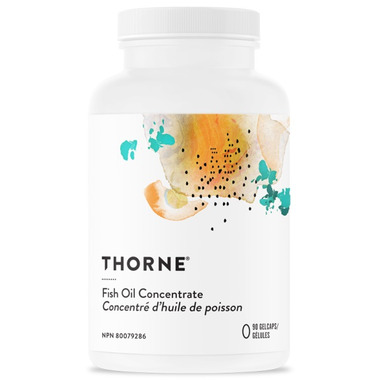 Thorne Research Fish Oil Concentrate
Fish Oil Concentrate (an EPA/DHA-containing fish oil supplement) has been one of Thorne Research's best-selling products for over two decades because of its exceptional purity and quality. This concentrated formula provides the amounts of EPA and DHA that recent research says is warranted, without having to take extra capsules. Thorne Research provides the highest quality, purest fish oil available – molecular distillation is utilized to ensure removal of cholesterol and contaminants, including PCBs and heavy metals.

To soothe esophageal irritation, GI-Encap can be taken out of the capsule and mixed with warm water for a soothing tea.

Medicinal Ingredients: Per Gelcap:
Fish body oil (sardines, anchovies, mackerel) 1,200 mg
Standardized to contain not less than:
Eicosapentaenoic acid (EPA) 425 mg
Docosahexaenoic acid (DHA) 270 mg
Vitamin E (d-Alpha-Tocopherol) 2.7 mg AT (4 IU)

Non-Medicinal Ingredients:
Gelatin (bovine).

Recommended Dose (Adults):
Take 1 capsule three times daily, or as recommended by a health-care practitioner. For long-term use, consult a health-care practitioner.

Warnings:
Keep out of reach of children. Do not use if security seal inside the cap is broken. Store tightly sealed in a cool, dry place.