Thule Infant Car Seat Adapter
For Glide and Urban Glide Strollers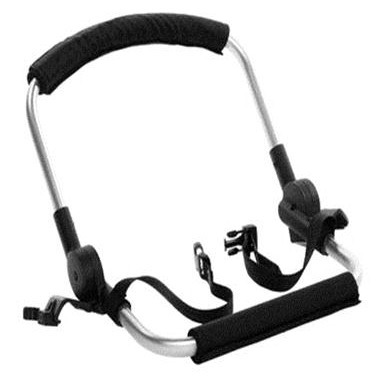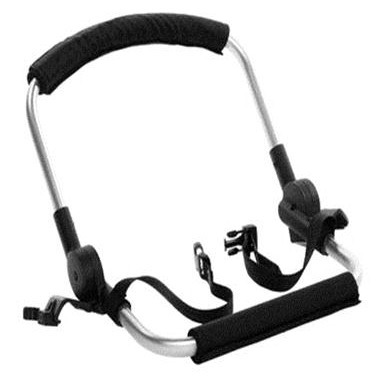 Thule Infant Car Seat Adapter
For Glide and Urban Glide Strollers
Turn your Thule child carrier into a travel system with the secure attachment of an infant car seat.

Features:
Not to be used when second child in seat
Simple and easy installation
Compatible with popular infant car seat models
Recommended for strolling only
Allows you to face your baby while strolling
Car Seats Compatible with the Thule Glide and Thule Urban Glide (Brand and Model):
BOB Unity
Britax Affinity Unity
Britax B-Safe
Britax B-Safe 35
Britax B-Safe 35 Elite
Britax Chaperone
Britax Unity
Britax Unity ISOFIX Compatible
Britax-Romer Baby-Safe
Britax-Romer Baby-Safe Plus II
Chicco KeyFit
Chicco KeyFit 30
Chicco KeyFit Plus
Combi Shuttle 33
Evenflo Discovery 5
Graco SafeSeat
Graco SnugRide
Graco SnugRide Click Connect
Graco SnugRide Click Connect 30
Graco SnugRide Click Connect 35
Graco SnugRide Click Connect LX 35
Graco SnugRide Click Connect 40
Maxi-Cosi CabrioFix*
Maxi-Cosi Citi**
Maxi-Cosi Pebble**
Nuna Pipa
Peg Perego Primo Viaggio SIP 30/30
Peg Perego Primo Viaggio 4-35
Safety 1st Comfy Carry Elite
Safety 1st onBoard
Safety 1st onBoard Air
Safe-n-Sound Unity
Safe-n-Sound Unity Neos
UPPAbaby Mesa
*Back panel must be unclipped or removed completely for correct installation.
**Strap will be tight.
WARNING!
Maximum child weight must not exceed 10kg (22lbs) when using these car seats with the Car Seat Adapter.