Two Bears Flash Brew Coffee Black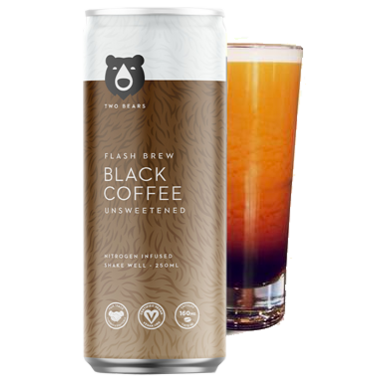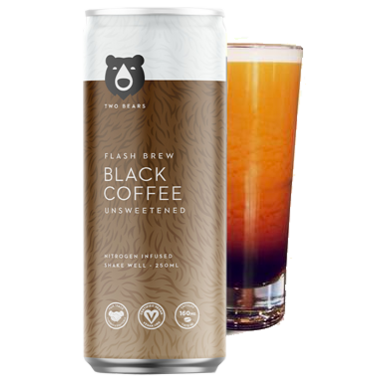 Two Bears Flash Brew Coffee Black
Cold brewing coffee produces a unique flavour that differs from your ordinary cup of coffee. When coffee is made with hot water, oils and acids are released that become noticeably bitter when served cold. With the cold brew method, no hot water is used, so the resulting cup of coffee is well-rounded and balanced.
The Two Bears original recipe uses premium direct trade beans which are cold brewed over 16 hours to produce a naturally sweet, smooth tasting coffee that can be enjoyed in so many ways. Drink it straight over ice, serve it hot, or with a little milk and sugar, the possibilities are endless.
Features:
All Natural
Direct trade coffee beans
No artificial sweeteners
Low calorie
Vegan
High quality ingredients
Non GMO
75% less bitter than traditional coffee
Ingredients
: filtered water, premium direct trade coffee beans & organic chicory root.