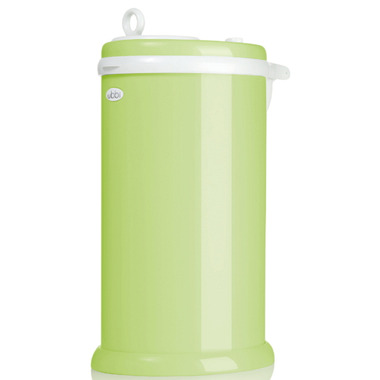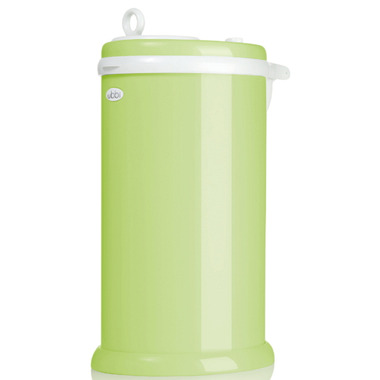 The Ubbi diaper pail is made of powder-coated steel to achieve maximum odour control. It is equipped with rubber seals that are strategically designed to lock in odours as well as a sliding lid that minimizes air disruption, keeping the smell inside the pail.
To meet the needs of today's eco-conscious parents, this award-winning nursery essential offers the convenience and value of utilizing any standard trash bag or reusable cloth liner. This feature makes it the easiest disposal system to load, use, empty and clean. Offering a modern and sophisticated twist to a once very industrial product, the sleek Ubbi diaper pail includes a child-proof lock and is available in an array of colours. All the style and none of the smell - a promising solution for every nursery.
Features:
Powder-coated steel
Rubber seals
Innovating sliding lid
No special bags required
Eco-friendly
Childproof safety lock
Safe, convenient & economical
Easy to load, use, empty & clean
Holds up to 55 diapers
Award-winning design
Shalyn:
more than a year ago
This is the second Ubbi pail we purchased, each child now has one in their room. Masks the smell, holds many diapers - best part is the money you save using regular bags rather than the expensive refill bags you sometimes have to purchase with other diaper pails. The pistachio color is so cute in my daughter's room!
Kelly:
more than a year ago
We love this diaper pail - we use disposable diapers and the smell is sealed in the pail really well. The colour is great (matches the image shown online well) and it's very handy to be able to use any garbage bag you have on hand, rather than making sure you have custom bags for the pail. Worth the money - highly recommend this diaper pail.
Rebecca:
more than a year ago
We have this pail and use it with the cloth pail liner and other large wet bags. I am a big fan of this system because it is easy and keeps the diapers safe from dogs/little hands. It holds enough cloth diapers to go 2 days without washing if you put the bag around the entire bin instead of just the fancy ring. The colour is quite nice and the pail itself is easy to wipe down.
Page
1