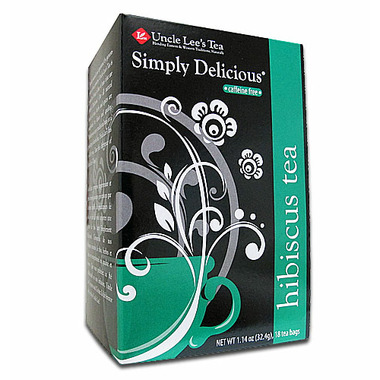 Description
Family owned and operated by generations of tea growers, Uncle Lee's Tea is proud to bring a line of teas that are Simply Delicious!
Whether you enjoy traditional teas or a great cup of herbal tea, Uncle Lee's has it all for you. This tea makes a great gift for any tea lover and is appetizing when served hot or iced. Caffeine free, so you can enjoy it any time of day.

Ingredients: Hibiscus flowers, licorice, stevia.

Shipping & Returns