Veggie Go's Chewy Fruit and Veggie Strip Berry, Apple and Spinach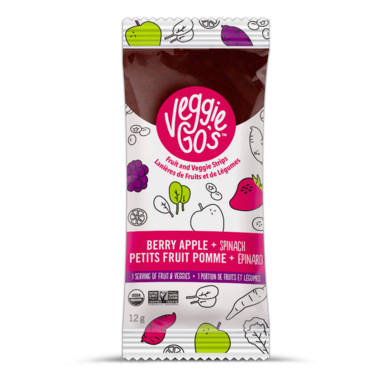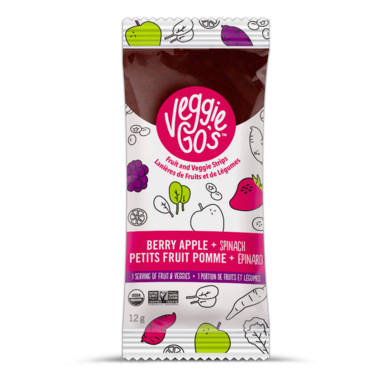 Veggie Go's Chewy Fruit and Veggie Strip Berry, Apple and Spinach
If we didn't say so, you'd probably never know that these fantastically fruity Berry, Apple + Spinach Veggie-Go's Strips are packing some serious greens. Sweet potatoes too. This fan-favourite flavour wins big with fruit lovers because it leads with the natural sweetness of strawberries, blueberries, raspberries and apples and keeps the power-packed spinach incognito. So while we can't endorse lying to your kids about what's inside—food honesty is always the best policy—we can say that in this case, what they don't know definitely won't hurt them.

Features:
1 strip contains approx. 1/2 cup of fruit and veggies
100% Certified Organic
Non- GMO Certified
Less than 20 calories per bar
No added sugar
Gluten Free
Vegan
Ingredients: Organic Apple Puree, Organic Spinach Puree, Organic Strawberry Puree, Organic Raspberry Puree, Organic Blueberry Puree, Organic Sweet Potato Puree.