Veggie Go's Chewy Fruit and Veggie Strip Sweet Potato, Apple and Spices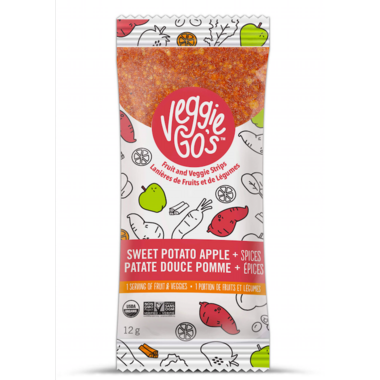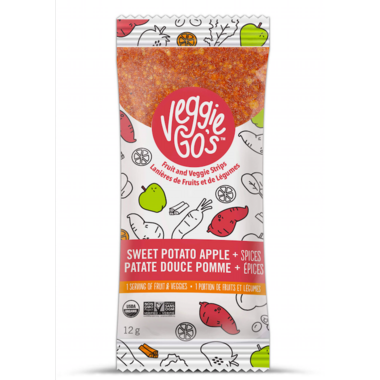 Veggie Go's Chewy Fruit and Veggie Strip Sweet Potato, Apple and Spices
Turns out, sweet potatoes and fruit are total BFFs (who knew?), and we've brought them together at last in these Sweet Potato, Apple and Spices Veggie-Go's Strips. From the rich and earthy flavor of organic sweet potatoes to the crisp sweetness of apples and the perfect blend of spices, you may be surprised how fast you fall in love with this unexpected snack. Not to mention the facts that there's no added sugar, each strip serves up 60% of your daily vitamin A, and the ingredient list is so clean you could eat off of it.
Features:
1 strip contains approx. 1/2 cup of fruit and veggies
100% Certified Organic
Non- GMO Certified
Less than 20 calories per bar
No added sugar
Gluten Free
Vegan
Ingredients:
Organic Apple Puree, Organic Sweet Potato Puree, Organic Spices and Citric Acid.
Made in a facility that also processes Tree Nuts and Milk.