Vitality Dog Bison with Blueberry & Apple Dog Treats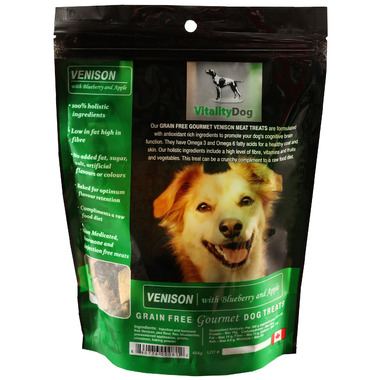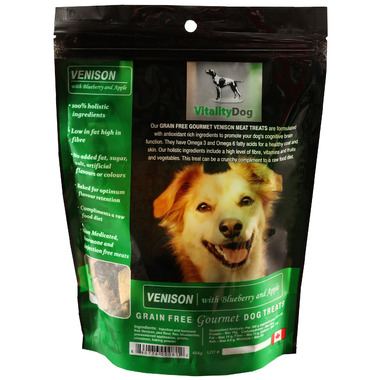 Vitality Dog Bison with Blueberry & Apple Dog Treats
Vitality Dog Bison with Blueberry & Apple Dog Treats are a gourmet and grain-free alternative treat for your favourite pup.
Features:
Grain-Free
100% Holistic Ingredients
Low in Fat, High in fibre
No added fat, sugar, salt, artificial flavours or colours
Non medicated, hormone & injection free
Ingredients: Injection and hormone free venison, pea flour, flax, blueberries, unsweetened applesauce, potato, cinnamon, baking powder


TOBY:
a few months ago
I am in the business of making dog biscuits but i thought my three dogs might like something really different and these sounded appealing. They like them - they are quite crumbly and pieces vary in size -- I do get a slight scent of berries which is a good thing. These are certainly very superior to a lot of what's available in the grocery store. I think someone could buy these with confidence.
Page
1