Walter All-Natural Craft Caesar Mix Vegan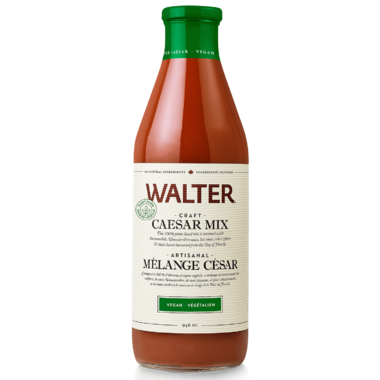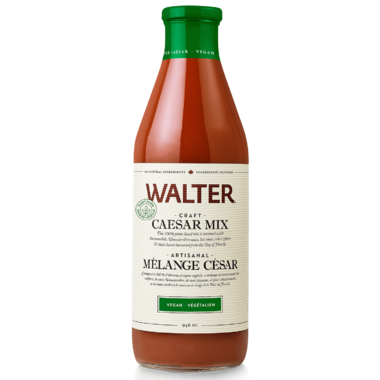 Walter All-Natural Craft Caesar Mix Vegan
There's no clam juice in Walter Vegan Craft Caesar Mix. Instead, Walter uses dulse (edible seaweed) hand-harvested from the Bay of Fundy to impart a taste of the sea while being completely plant-based. And as with all Walter Craft Caesar products, this mix is proudly made here in Canada using only premium all-natural ingredients without the use of any artificial colours, flavours, preservatives or high-fructose corn syrup.

Features:
Spice level: 3/5
Vegan (100% Plant-Based)
No Artificial Colours, Flavours, Preservatives or High-Fructose Corn Syrup
Gluten-Free
Proudly Made in Canada in Small Batches
Canadian Owned & Operated Company
Ingredients:
Water, Tomato paste, Organic cane sugar, Concentrated Lemon Juice, Sea salt & salt, Organic tamari (water, organic soybeans, salt), Organic Vinegar, Spices, Onion powder, Garlic powder, Hot pepper sauce (vinegar, red pepper), Horseradish powder, Dehydrated Dulse.